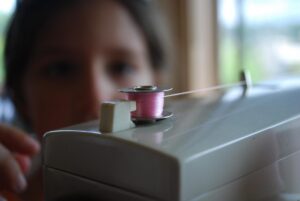 Last week, with my revelations that I was likely reacting to polyester and spandex, my short-term sewing list expanded. I went from having a week and a half to sew a coat, tunic, and veil to also having to sew pants and shirts to replace the polyester- and spandex-laden Under Armor shirts and yoga pants that I wear under my fencing armor. They don't make inexpensive, natural-fibre workout wear.
Almost every afternoon and evening found me sewing. I skipped lunches and forgot to do laundry. I tried to create patterns I hadn't considered long enough beforehand (because I hadn't planned any of this!) and wasted even more of that precious time. I sewed and I sewed. If I didn't, I wouldn't get finished, and I would have had to fail in other heavy-duty commitments I made before I found out about the allergy. And who picked up the slack? My poor husband.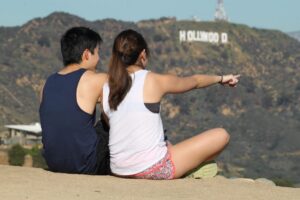 Sometimes the lousiest parts of having allergies aren't the allergies themselves but the time they take you away from your family and friends, and the accommodations those around you end up making on your behalf. You take time researching symptoms, looking for alternate household products to prevent future reactions, and making your own alternative products, and that takes you away from the things you were meant to be doing. I don't want to dump extra responsibilities on my husband, and neither do I want to suffer from rashes when I could have avoided them. It's always a balancing act, and I don't always succeed.
The result is someone getting shorted. Balancing expectations means reducing commitments, but it can't just be one person shorted all the time. The most important things still need to be done. For the others, you have to figure out which you can feasibly maintain and where you have to let things go or ask for help.
I've been having trouble meeting all my commitments, and so it is with regret that I tell you I must adjust my blog schedule. Starting next week, new blog posts will go up on Mondays and Fridays.  I hope that this will allow me the time to give you better content.