I spent Thursday *and* Friday brewing up some herbal infusions for hair. I haven't used shampoo for about two and a half years, and my husband has been shampoo-free for at least a year and a half. I have been having a lot of difficulty with my scalp recently, partly because of changing seasons and allergic reactions. I've also been trying to convince my husband to stop using pure soap only on his hair, as it's high-pH and not the best for his scalp or hair, thus we both needed new solutions.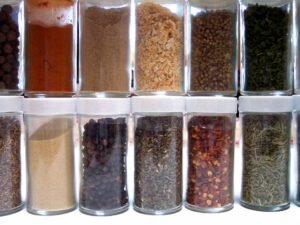 Why did it take two days? Well, my husband has three main requirements for his hair cleansing: It must take no more time or effort than "typical" hair washing, it must make the hair feel clean, and it must not smell bad. In order to make something that would fill his requirements, I decided to look to Indian traditional herbs. We already use soap nuts for some of our laundry, and I have used weak soap nut water to clean my own hair a few times, so the idea of using soap nuts isn't too unusual. In fact, I used the half-spent old nut casings from our laundry as the basis for the "shampoo." Another common plant material used for washing is shikakai. The combination of soap nuts (reetha), brahmi, henna, amla, and shikakai is actually pretty easy and inexpensive to buy in Indian grocery stores. It's great for brunettes. It's claimed that it can even help detangle, reduce hair loss, and darken or slightly redden colour. Unfortunately, this makes it terrible for blondes; I got a number of odd looks at the store when I bought it, probably because it was so unsuitable for my blonde self. This meant I needed two separate formulas: One for brown hair and one for blonde hair.
For my own hair, I used soap nuts, soap wort, nettle leaf, marshmallow root, and fenugreek seeds. I had made hibiscus and green tea for kombucha, so I steeped the tea a second time, and then added the second tea and leaves/petals to both hair cleanser mixtures. (Adding a first steep of hibiscus tea would have made my mixture VERY red – not good for blonde hair.) I allowed the herbs to soak in soft water for eight hours and then heated them gently in that water for two hours. At this point, the soap nuts were soft but not giving up their saponins as well as I might have liked, so I tore the inner membranes and outer skins apart to allow the saponins to come into full contact with the water. I hear soap nut powder works better, and this is probably why – grinding the soap nut casings might be helpful next time, though it would make them more difficult to remove later. After the soaks, I boiled the mixtures for about 40 minutes. I drained the liquids, squeezed the herbs as dry as I could, and then boiled them again in a small amount of distilled water for another 20 minutes, draining and squeezing a second time. The herbs went into the compost; the infusions went into the ice cube tray.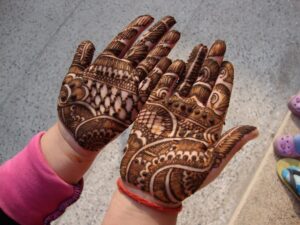 I did not use henna, even though I had it ready, because when I opened the brahmi powder box the bag inside said, "Henna." It even made the mixture smell like henna. I now know that they are not the same thing, and next time I will use henna as well as brahmi. Since my husband's hair cleanser contained a lot of powders, I left those in the solution, only filtering out the big pieces. The powder should be easy to rinse out of short hair and these powders are meant to be used directly on the head and hair anyway.
I tried my infusion the next afternoon, mixed with a bit of distilled water, in a squeeze bottle. It felt a bit drying, so I rinsed with aloe afterward. That seems to have helped the scalp irritation, though it was a bit too moisturizing for my hair. I thought my infusion still needed some protein, so I whipped some up the next day with chickpea flour. I mixed the flour into some soft water, let it sit and settle for a while, then poured the liquid into ice cube trays (so that the water-based infusions can be stored indefinitely), and threw out the sediment so that it wouldn't get stuck in my hair and come out as flakes later. Clean-up after all of these steps was as simple as washing soap off of a pot.
My husband hasn't tried his blend yet, and I have yet to try a second time, though my first wash left me optimistic. I think I need to wash with soap once on the back of my head just to clear away the extra waxiness from a few months of scalp issues. Since my husband has short hair, and the Indian powders say to let sit in the hair for a little while, I've instructed him to take an ice cube out a little before his shower, mix with a little warm water if he likes, then put it onto dry hair at the start of the shower and rub it in a bit. At the end of the shower, he should rinse it out. It's the closest I could get to meeting his requirements. He says it smells like tea, so he has no problems with its scent. Part of the no-poo journey is washing hair less and using rinses in between washes as needed, so the two to three bags of cubes I made will last quite a while, and take a bit of time to properly test. I'll update on whether we're happy or not after we've had a chance to try these for a few weeks to a month.
Common herbs/plants used in herbal/Ayurvedic/plant-based no-poo hair cleansing:
(People with contact allergies wishing to use this form of cleansing will need to select plants that do not cause them allergic reactions.)
What are your favourite plant-based hair care recipes, and how do they suit the needs of your hair and allergies? Comment below.