It's a question popping up on message boards and Facebook walls all over the place: "I'm allergic to x chemical, what products can I use that don't contain that chemical?" While everyone jumps in and tries to answer and help as best they can, it's less often that the key issue is acknowledged – the products themselves.
Chemical contact allergies and allergic contact dermatitis are becoming more and more common in our world. This rise has a direct correlation with the increase in development of new chemicals for use in personal and home care products. [Contact Dermatitis (2015)] [Allergic Contact Dermatitis] In history we once sourced our ingredients directly as parts of or whole ingredients found in nature. (No, people in the past didn't get everything right, and we have learned and evolved from that point. But many of their products and methods were very effective and not hazardous. We should be moving forward in our ability to care for our bodies and homes safely and effectively, not backward.) Today, most of the ingredients in our home and body care products consist of heavily-processed or distilled natural products, or entirely chemically-synthesized ingredients. Over the course of human history, our bodies have adapted from being entirely in natural environments with simple plants, minerals, and animals around us to living in houses and buildings made almost entirely from synthesized and refined products, using chemically synthesized and refined products to clean our houses and bodies, and to make them smell "nice" (I put "nice" in quotation marks because opinions of scent are subjective). The pace of change has sped up tremendously over the past 125 years, and our bodies are having trouble adjusting so quickly.
Compare these historical hair care recipes to ones of today:
Ancient China:

Slightly fermented rice water as a hair cleanser

Victorian hair care:

Various 1- and sometimes 2-ingredient recipes, including soap, black tea, vinegar, rosemary, egg yolks, and rum

A modern brand name moisturizing shampoo:

Water, Sodium Lauryl Sulphate, Sodium Laureth Sulphate, Cocamidopropyl Betaine, Glycol Distearate, Cocos Nucifera (Coconut) Fruit Extract, Orchis Mascula Flower Extract, Zea Mays (Corn) Silk Extract, Fragrance/Parfum, Sodium Citrate, Cocamide MEA, Sodium Xylenesulfonate, Dimethicone, Citric Acid, Sodium Benzoate, Polyquaternium-76, Sodium Chloride, Tetrasodium EDTA, Ammonium Laureth Sulfate, Methylchloroisothiazolinone, Methylisothiazolinone, Blue 1.

A modern "Natural" shampoo:

Purified Water, Cocamidopropyl Hydroxysultaine, Sodium Coco-Sulfate, Caprylyl/Capryl Glucoside, Sodium Chloride, Coco-Glucoside, Panthenol, Citrus Medica Limonum (Lemon) Peel Oil, Organic Cocos Nucifera (Coconut) Flavor Extract, EO Organic Herbal Blend [Organic Aloe Barbadensis Leaf, Organic Chamomilla Recutita (Matricaria) Flower Extract, Organic Calendula Officinalis Flower Extract, and Organic Camelia Sinesis Leaf Extract], Citric Acid, Sodium Phytate, Phenoxyethanol, Benzyl Alcohol, Potassium Sorbate, Tocopherol.
Why were a few ingredients already available in our homes good enough for thousands of years until suddenly we needed products with huge ingredient lists including thousands of refined and synthesized chemicals? Did the other ingredients stop working? No. The new products made companies money, and the companies selling them convinced people that they were better. They even changed the societal standards of what "better" meant. In the generations since, our entire belief systems about cleaning have been changed by the companies who sell these products.
The act of refining a natural product means that you are only using a much more concentrated portion of the product, rather than the whole thing. This makes the properties of that component more potent, which can increase the likelihood of developing sensitivity or an allergy to the ingredient, and thus, the entire natural product. Likewise, the chemically-synthesized products are purer and often more biologically active, mimicking estrogen, acting as sensitizers, helping deliver other chemicals further into our bodies, killing cells, and more. Once you've become sensitized or allergic to one thing, you are more likely to develop more sensitivities or allergies. [Allergic March]
When I see someone searching for one chemically-laden product to replace another chemical-laden product, I just shake my head. We've become so complacent with what we put on, in, and around our bodies that we don't see the harm we're doing. Cancer rates, especially hormone-reactive cancers, have skyrocketed. [Canadian Cancer Statistics (2015)] My chance of having some form of cancer has increased from 300 per 100,000 to about 530 per 100,000 people since thirty years ago. While there are many factors at play in bringing us these numbers and increases, the number of carcinogenic substances we apply to our bodies and add to our water supply are not helping. Most so-called "natural" products on the market are both highly-priced and still full of refined and synthesized chemicals. Cocamidopropyl betaine is one such detergent that, while it does originally come from a coconut source, is developing into a major allergen in its own right. [Allergen of the Year 2004] Essential oils are highly refined volatile organic components from plants – they are not whole plants somewhat concentrated and liquified. They contain many of the same compounds as artificial fragrances, and their cousin, natural fragrances, which are also the same exact molecules, but refined from natural sources. Grapefruit seed extract, a concentrated portion of the grapefruit seed, as well as being a biocide and preservative, is also a sensitizer. Not to mention all the chemically-synthesized ingredients that make their way into "natural" products. The term "natural" is not regulated, and with good reason. I'm hard-pressed to find ANY product that is wholly made of unrefined natural ingredients in the sea of chemically-laden products.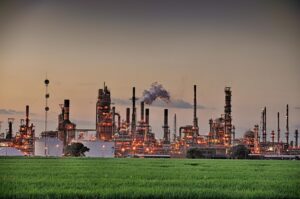 Does this mean that everything that is refined or chemically-made is dangerous? No. One of the major problems here is testing and oversight. Cosmetics companies spend millions of dollars lobbying the governments of our world to be allowed to use chemicals, and to delay the phase-out of chemicals deemed harmful. New chemicals and products means new ways to differentiate themselves from their competitors and thus take a greater portion of the market share. There is a lot of money tied up in allowing companies to put whatever ingredients they want in their home and body care formulas. Over US$3.5 million alone by individual companies to the US government in 2016, not to mention the larger manufacturing lobby groups paid into by a large number of individual companies [Open Secrets]. Only if an ingredient is proven *unsafe* must it be removed or limited in quantity.
The law does not require that the FDA approve new products or ingredients, and it is up to individual manufacturers and distributors to ensure their product is safe for its intended use. They may do that by referring to past studies of individual ingredients or their own testing. They do not have to share this information with the FDA. The FDA can't even legally require a recall on a cosmetic product. No FDA registration or licensing is required to sell a cosmetic product. [FDA – Cosmetics (1)][FDA – Cosmetics (2)] For cosmetics also labelled as drugs due to health claims, the specific active ingredients are required to be proven safe and effective to the FDA before use, but the other ingredients in the product are not scrutinized. If the active ingredient is already considered safe, there is very little scrutiny. [FDA – Drugs] Other government systems vary, but there are similar lobbying systems everywhere, and often the corresponding lack of active oversight.
In order to escape this world of chemical dependence, we have to change the way we think and act. Stop looking for the next product, and start looking for the next "way." Instead of wondering which detergent to use on our hair, consider whether our hair needs detergents to be cleaned. Instead of looking for what to buy to replace that floor cleaner, start thinking about whether the modern definition of "clean" is realistic, safe, helpful, or harmful. I've published at least a dozen alternative cleaning methods and homemade solutions to try to educate and provide alternatives, but the process of making healthier living environments starts with you.
The truth of the matter is that we don't need a new miracle product to fix the problem. We need to reexamine our beliefs about what our bodies and homes need. It's an entire lifestyle change, but the benefits of changing how we think can be enormous.