About a month and a half ago, I was sick. You know that horrible, draining, coughing, phelgm-y, awfulness that was going around? Well it hit no one in my house except me. My throat was so sore and swollen that I didn't speak for three days. I couldn't cough because it hurt too much, and I was too tired. In the past, I've used raw honey and apple cider vinegar as an effective cough syrup, even with fairly bad colds. This cold defied that treatment. It defied anything I could safely throw at it. Finally, I just wanted to numb the pain away, and grabbed a bottle of vodka.
I'm hardly a drunk. Those health surveys you sometimes have to fill out? They ask how many alcoholic drinks you have in a week, and I struggle with trying to figure out whether to give a decimal value, round down to zero, or round up to one to let them know that I do, in fact, sometimes drink. This was a special circumstance. I normally only keep vodka around my house for cleaning and deodorant purposes, but this time I poured myself a shot glass. Little sips helped keep the pain at bay, but then I started thinking about propylene glycol.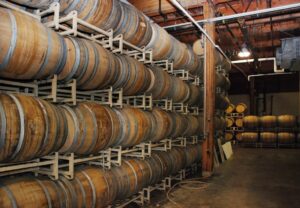 Alcoholic beverages almost never come with ingredient labels. Artificially flavoured beverages like liqueurs, Fireball, flavoured vodkas, flavoured rums, rum coolers, etc. are obvious choices for propylene glycol use. Beer often also contains propylene glycol. Obviously coloured beverages (green, blue, etc.) often also usually contain propylene glycol but what about non-flavoured beverages? Do they contain glycols as well?
It turns out that alcohols contain propylene glycol more often than I thought. I got lucky with that vodka. It turns out that lower-quality/cheaper vodka sometimes contains propylene glycol or glycerol as a marker so that it can be more easily identified. This provides enough suspicion that any vodka should be confirmed glycol-free with the manufacturer. Any beverage with a caramel (brownish, tan, or golden) colour is also suspect; added caramel colours can be produced by adding pure burnt sugar, but they are more often formed by chemicals, for which propylene glycol is often a carrier.
For all other alcohols, I've learned it's best to check with the manufacturer. This is difficult. Contact information can be hard to obtain, manufacturers won't share ingredient lists (so you have to rely on their proper interpretation of what ingredients you ask them to check for), and sometimes they won't get back to you at all. There is good news. Some manufacturers share small amounts of ingredient information on their websites. Absolut, for instance, claims that their vodka is made from grain, and contains no PG, flavours, or colours. Spirits are usually distilled, reducing the chemical load in cases where glycols aren't used as added ingredients. Many manufacturers will get back to you, and some use only burnt sugar as a caramel colour or flavour (or both). My call to France (once my voice came back) yielded a late-evening conversation with the master brewer himself for a certain brand of rum. He promised to send the request to the lab and get back to me, and he did.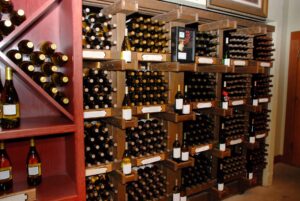 If your sensitivity is incredibly severe, you may have to look a bit deeper, into the source of the raw materials used to make the ferment, to ensure lack of contamination on that front. As highly sensitive as I am to propylene glycol, I have not yet had any issue with that possible source of glycol contamination. This is most likely due to the low initial quantity and subsequent distillation process.
In the end, I received responses from the manufacturers of all of my alcoholic beverages, save two, which were the ones I bought to use on my hair. I plan to recontact these two companies when my life becomes a little less hectic. In the meantime, I'm using small amounts of a drinking rum I really like, which has been proven safe and cost no more than the hair rums. I gave away all of my liqueurs and flavoured alcohols, much to the delight of my friends and acquaintances.
Have you had any problems with allergic reactions to alcoholic beverages? What was the alcohol and what are your allergies? Comment below.